WiFi Battery Bird Box Camera with Solar Panel
WiFi Battery Bird Box Camera with Solar Panel
Add to cart
Sold out
Preorder
-
frequently asked questions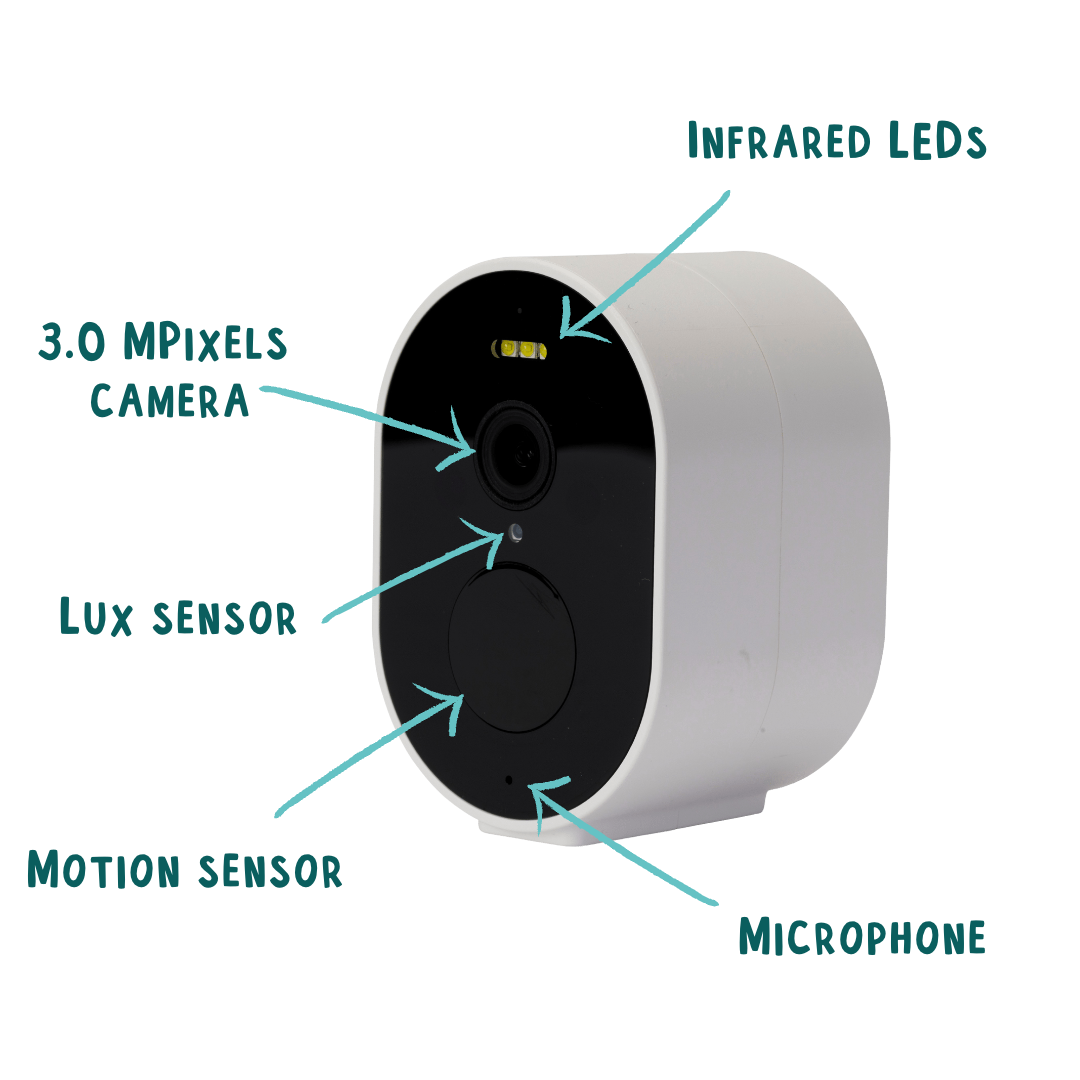 HD Bird Box Camera
Natural light during the day lets you watch your nesting birds in full 129P HD, while Night Vision infrared LEDs produce crystal clear black and white footage in total darkness.
The camera's built-in microphone lets you hear your nesting birds as clearly as you can see them.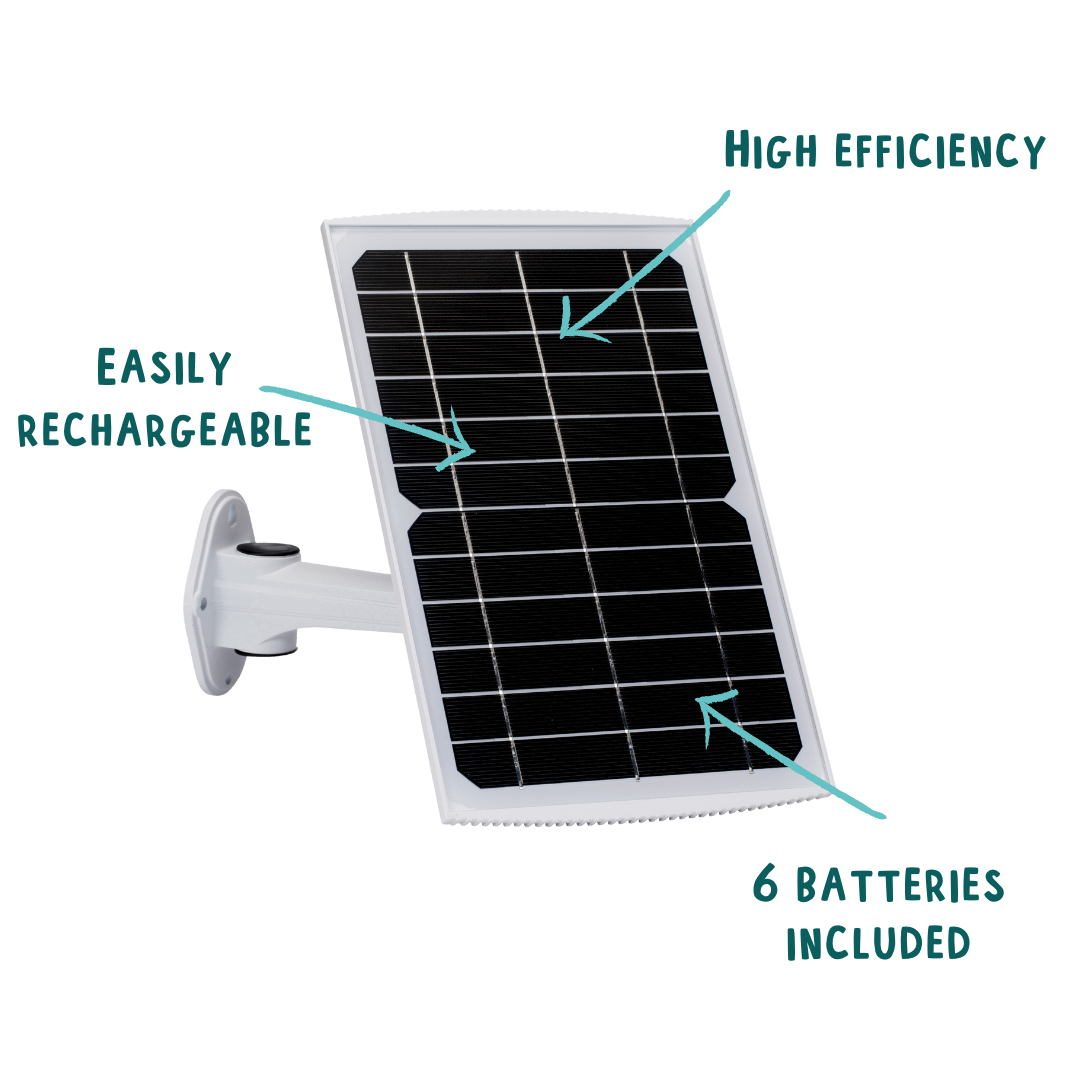 Solar Panel with Battery Pack
High-performance Solar Panel with its own integrated battery pack. This ensures the camera stays fully charged, even on the cloudiest days.
The Nestera App
Easily record and save amazing videos of nesting birds with our new app.
Get notified instantly when movement is detected in the Bird Box.
Access to the camera's live stream can be shared securely with family and friends via the app - wherever they are in the world.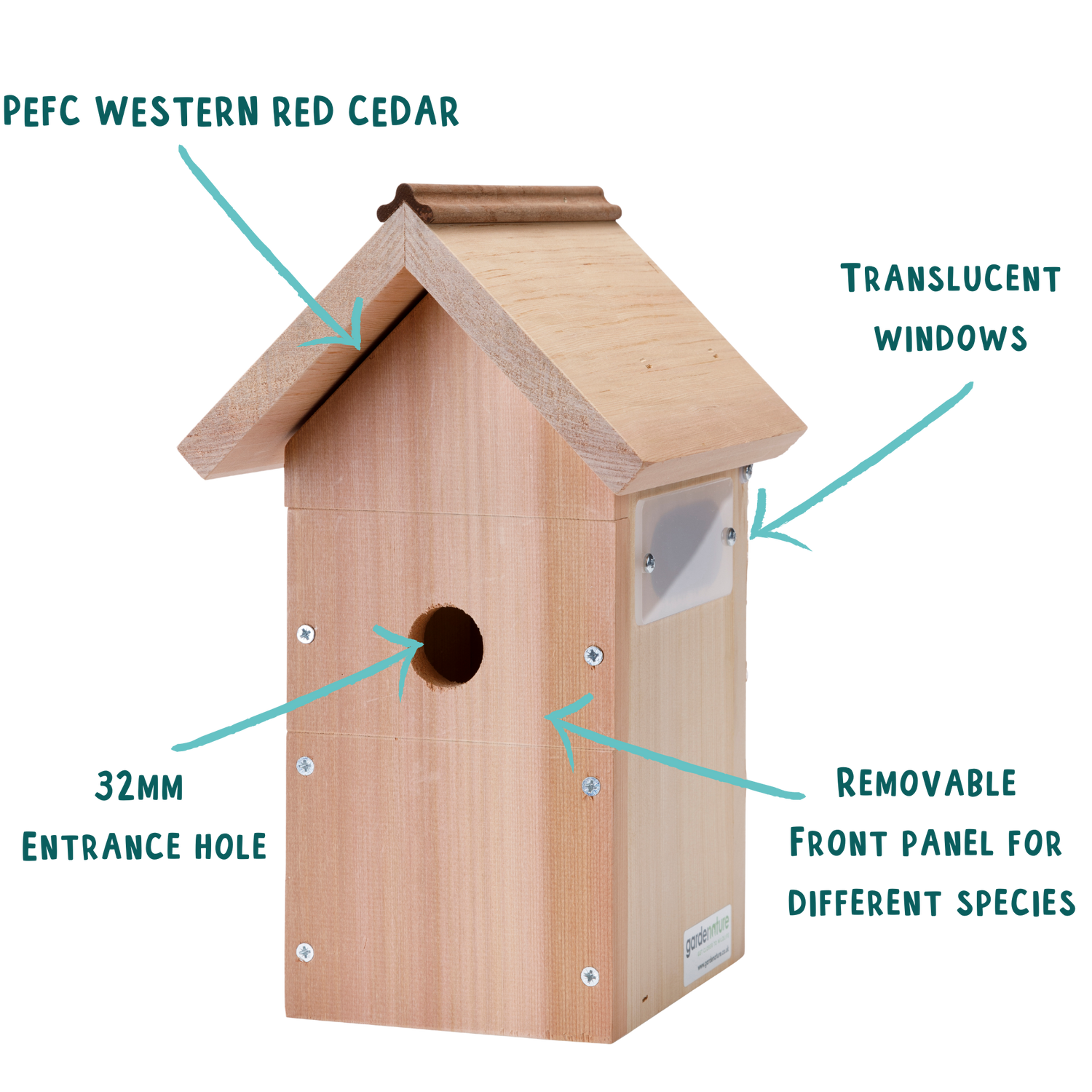 Multi-Species Bird Box
Each Bird Box features translucent windows to provide optimum light for the camera while offering a natural environment for birds.
A removable front panel and optional 28mm and 32mm hole protection plates (included) make it an ideal home for a wide range of garden birds, including blue tits, coal tits, marsh tits, great tits, house sparrows, robins and more.