Join the fight against red mite
Red mites are one of the most persistent challenges for chicken keepers. Luckily, our coops are consciously designed to make it less inviting for mites and eradication simple.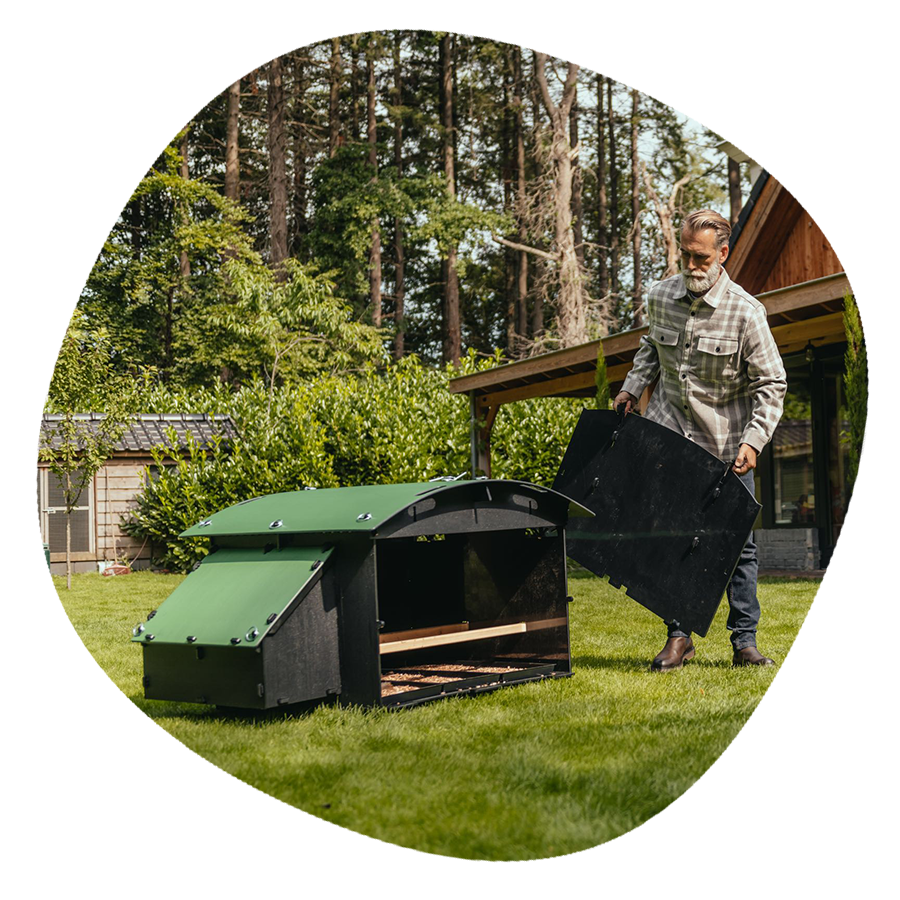 easy to manage
When designing our coops we thought long and hard about how to prevent red mite becoming established. We wanted to create a habitat that is ideal for chickens but not so great for mites! In wooden coops, red mites hide in the tongue and grooves, as well as under roofing felt, making eradication impossible. Our coops are made from hard smooth material, drastically reducing the places red mites can hide!
stop infestations
Red mite infestations can have serious consequences for your flock. Signs could include reduced egg production to poorly, unhappy chickens who refuse to enter the coop at night. If red mites are found in any Nestera coop, all it takes is a quick wipe-down with hot soapy water for the mites to be removed. This makes time-consuming and expensive chemical treatments a thing of the past.

Smooth, crevice-free interiors

No need for harsh chemicals

Quick and easy to clean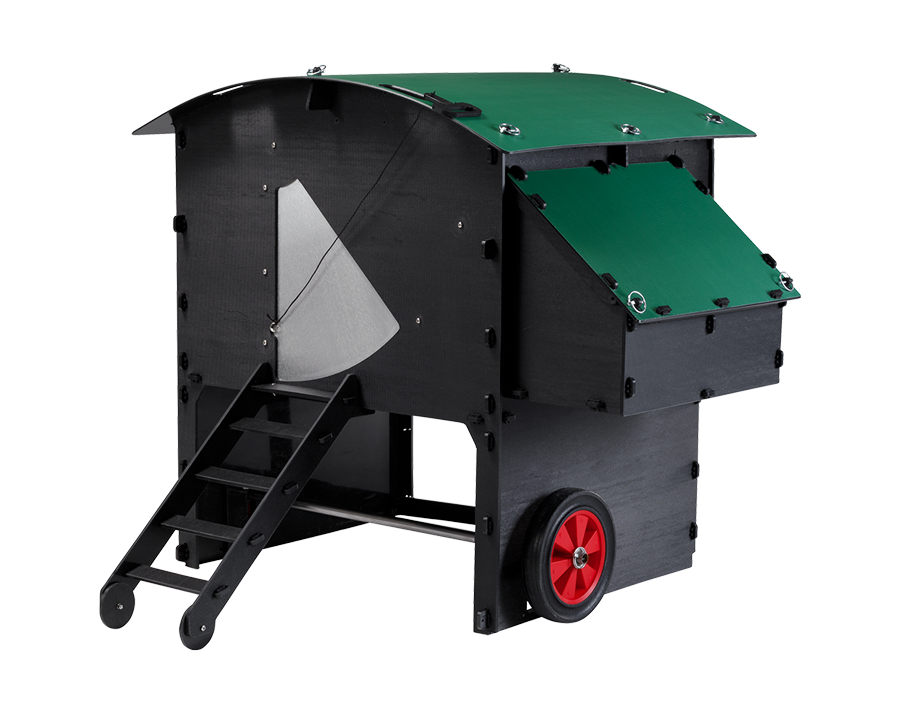 So easy to remove mites

Eradication is simple
read our reviews
don't just take our word for it
"I should have got one 3 years ago before I lost my flock to the dreaded red mite. Very well made."
M. Hayhurst
"The whole thing comes apart easily for cleaning and can be pressure washed which is a bonus. Very pleased with the coop and it has cleared up our red mite issue and the hens now look much healthier than when they had a wooden coop."
C. Seb
"This is a brilliant coop. After suffering a terrible red mite infestation we needed a plastic coop.
It was easy for two people to put together and is so quick and easy to clean out. Our chickens love it and all 8 of them fit in nicely, with plenty of room.
All in all I can't recommend this coop enough, I wish we had bought it in the first place rather than wasting our money on a wooden coop."
N. Gray
"Very good, chooks love it and no mites in sight..."
D. Acland
blog
For years, the traditional material choice for chicken coops has been limited to, well, wood! There are several plastic coops on the market - but not all plastic is created equal...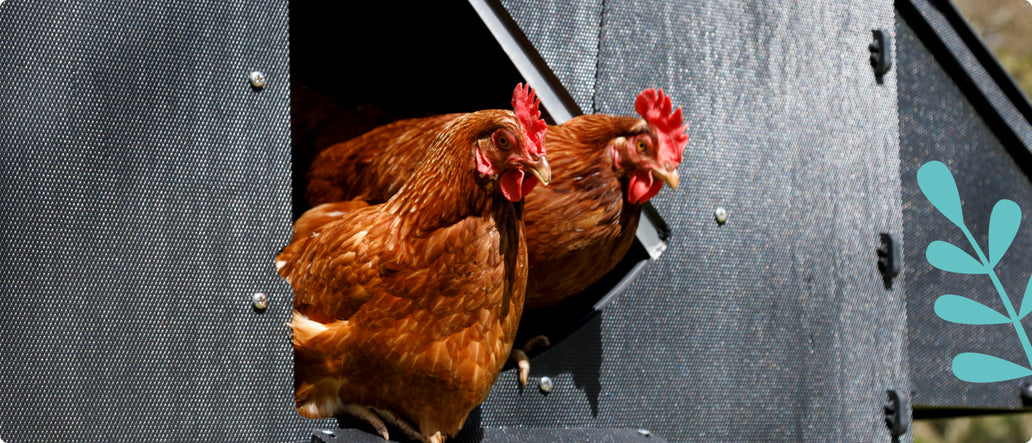 Blog
Nestera's
 primary 
objective is
 ensuring happy, healthy flocks, so this is an important question. Check out our blog to discover the ideal size coop for your flock.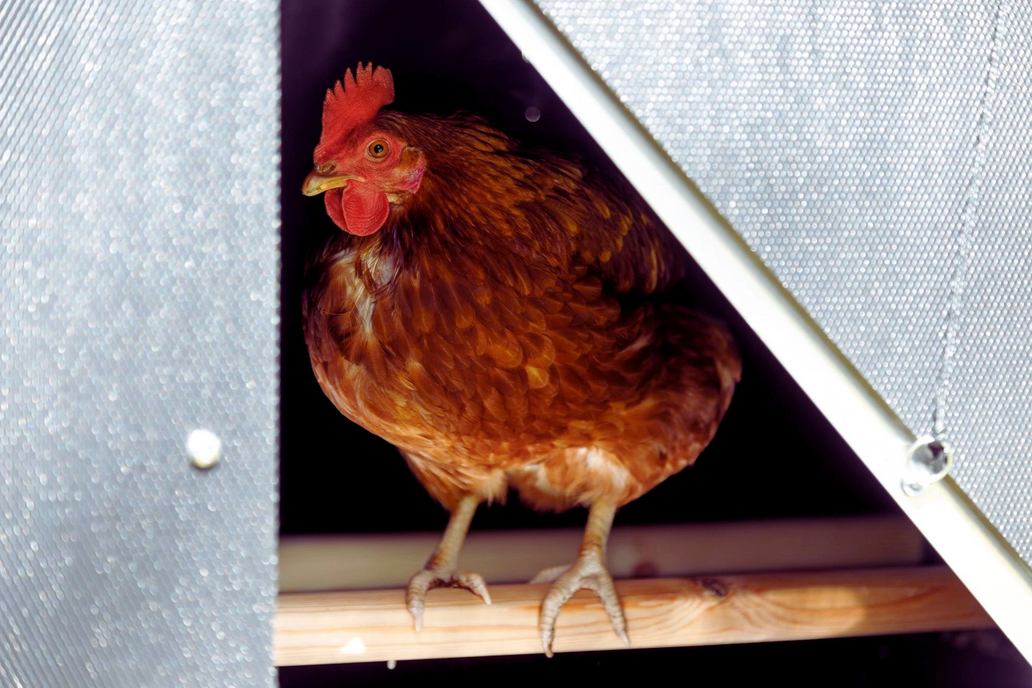 Blog
When considering a perch for your coop, it's important to take a moment to understand the basic mechanics of a bird's foot. Read on to ensure comfy roosting.