switch to plastic coops and you'll never look back!
From low maintenance, easy access and dismantling, to care and durability; our recycled plastic coops offer advantages you can't eggnore.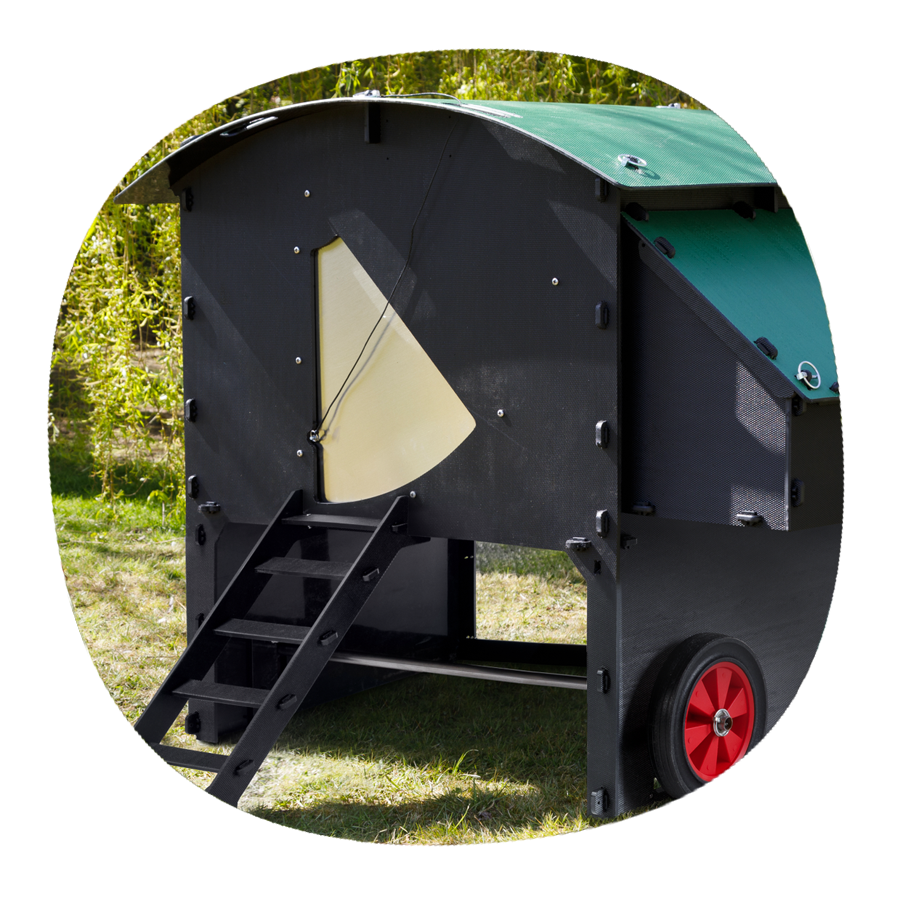 maintenance-free
Unlike wooden coops, there's no need to spend time routinely treating a Nestera coop with poultry-safe sealants or preservatives, or replacing rotten timbers. Our coops are unbelievably durable and resistant to all weather conditions, as well as UV, and will not degrade over time. This is why we're so confident to offer our industry-beating 25-year warranty!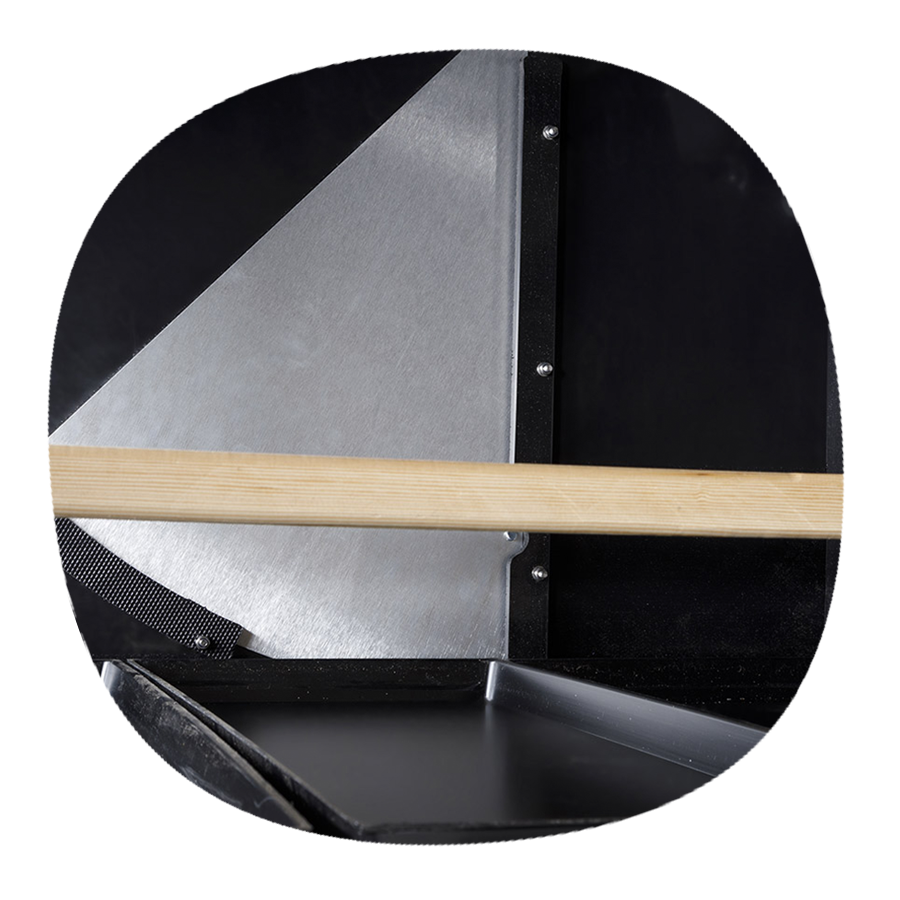 red mite resistant
We are leading the fight against the dreaded red mite! Red mites hide in crevices and under roofing felt on wooden coops, feeding on roosting chickens during the night. Infestations can reduce egg production and seriously affect chickens' health. The interiors of our recycled plastic coops are smooth, leaving far fewer places for red mites to hide and reproduce than in a wooden coop.  Nestera coops can be quickly hosed down and the red mites easily washed away.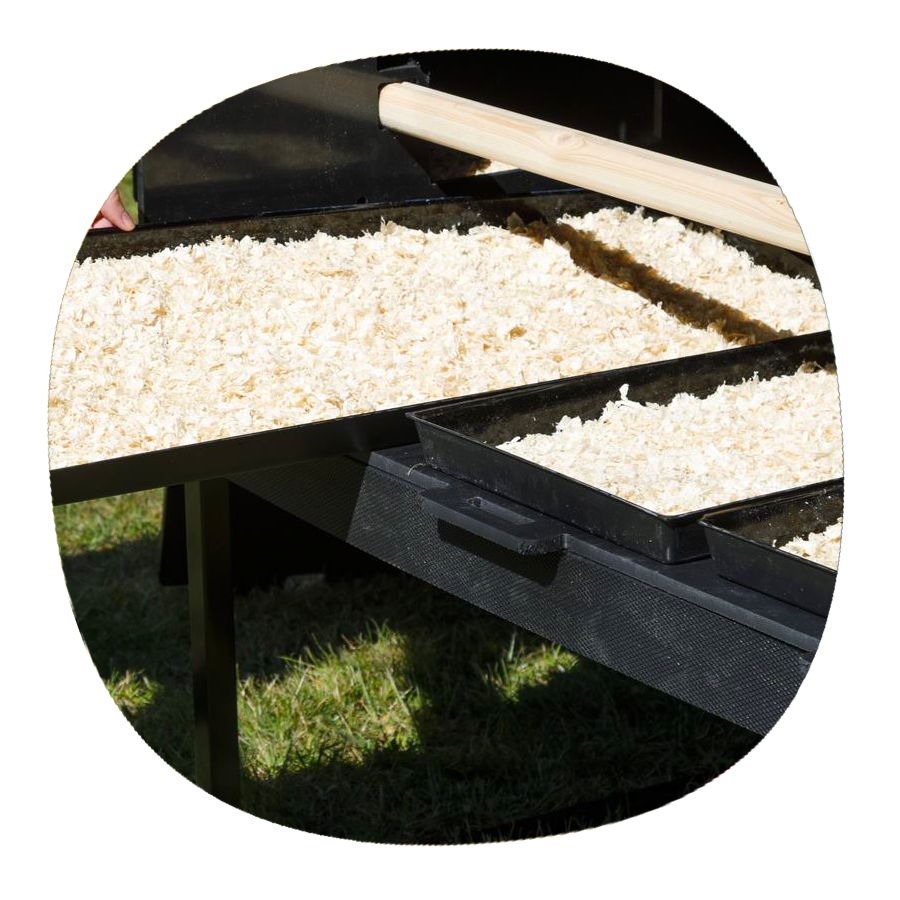 super easy to clean
When it comes to cleaning a Nestera coop, the smooth surfaces inside mean a quick hose-down is all it takes. Any stubborn dirt or droppings can easily be removed with a brush. Their modular design also allows our coops to be taken apart and reassembled in minutes for deep cleaning. Unlike wood, Nestera coops dry quickly. This can make a real difference in winter when wood can take several hours to dry out.

Made from 100% recycled plastic

Ideal year-round temperature

Red mite resistant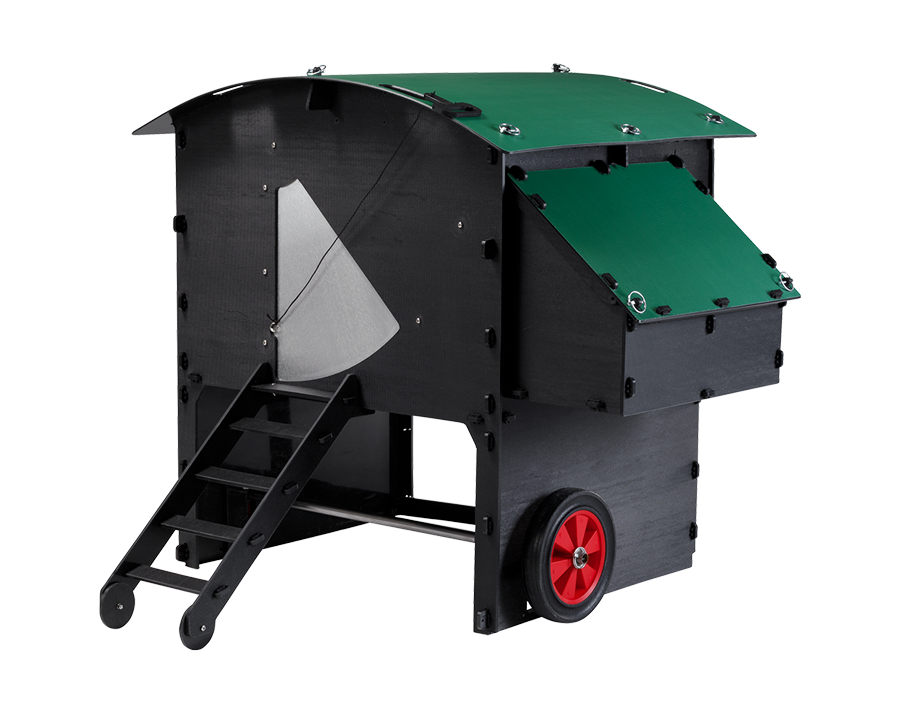 Easy to clean, quick drying

25-year warranty

9mm-thick recycled plastic
Wood (not always sustainable)